Think property management is expensive?
Charlotte Property Management
We Can Help Manage Your Charlotte Rental Property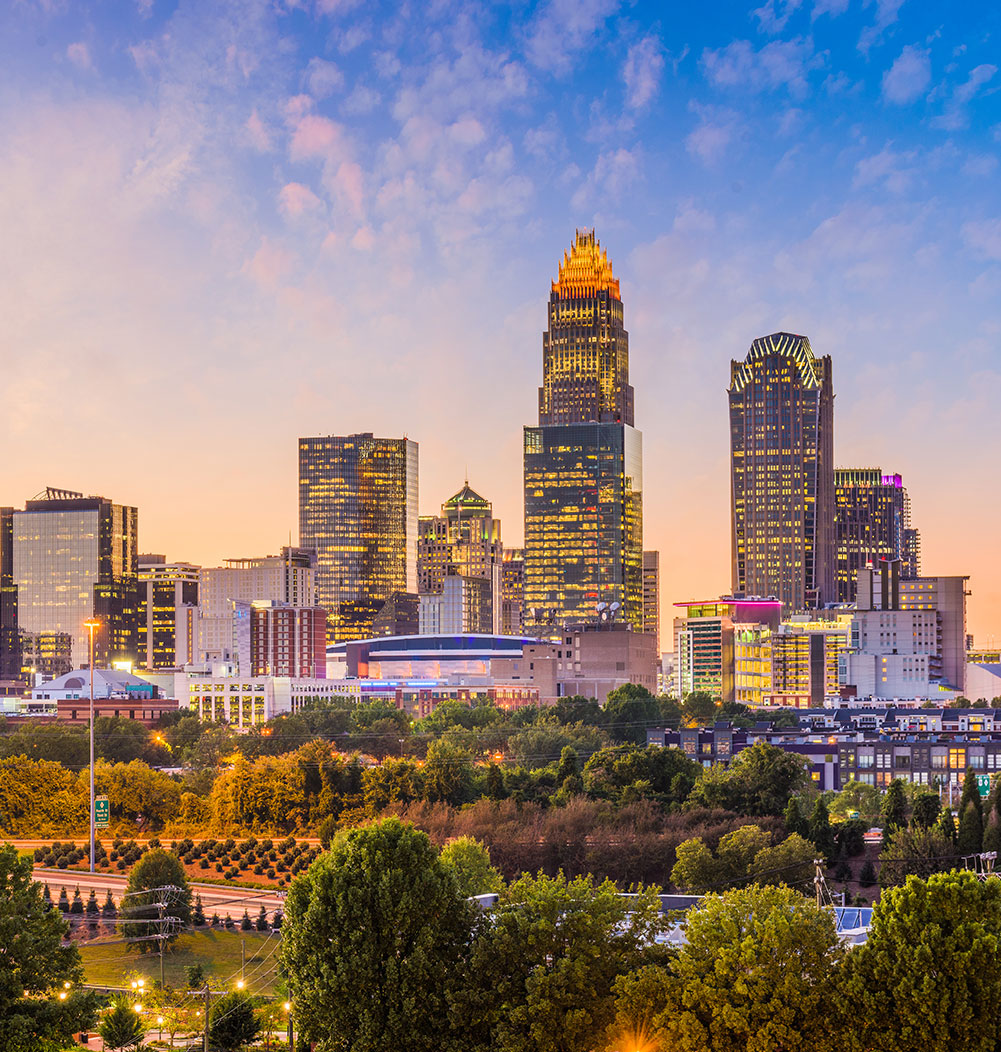 Our experienced Charlotte property managers can help you locate the right tenant for your Charlotte rental home.
Inquire to the right for more information on our Charlotte property management services.
Charlotte Property Management Services
Why use Alarca as your Charlotte property manager?
Our Services
All of our services are offered on a month-to-month basis. You're never tied into a long-term contract (unless you want one). Our team knows we have to work hard to earn your business every single month.
FLAT FEE MANAGEMENT PLAN
This professional, all-inclusive plan provides for hassle-free, professional management of your home. Our Advisors use our systems, checklists and processes to ensure your tenant is in compliance with the lease, your home is professionally maintained and your risk is managed. This plan includes the following:
FREE 6 Month Tenant Warranty – If, for any reason, our tenant is in default of the lease, we will evict them and find you a new tenant at no additional cost to you!
FREE Move-In Condition Video documenting the condition of the home just prior to the tenant's occupancy.
Inquire About Our Services
(704) 900-3354
FREE Move-Out Condition Video documenting the condition of the home just after the new tenant's occupancy. This protects you and is used to justify tenant security deposit charges.
FREE New Resident Orientation Video showing your new residents how to operate critical systems in your home and how to act in case of an emergency (water, gas and electric shutoffs). This video saves you money on unnecessary repair calls AND helps protect your home from damages.
FREE video walk-throughs of your home every 6 months. (A value of $150)
FREE Tenant Maintenance Kit – This kit includes a plunger, a drain cleaning Zip-It strip and a water and gas meter shut off key (if necessary). These items ensure that your tenant has the items necessary to protect your investment in case of emergency.
FREE Tenant Orientation Services. A $149 Value! See below for everything included with this service.
Rent Collection
Answer tenant questions and complaints
Coordinate all maintenance
Upload all receipts and invoices to your owner portal
Quickly direct deposit rent to your bank account
Provide 24 hour maintenance support
Publish your monthly statement
Provide an IRS compliant 1099 form at year-end
Monthly Pricing:

$99 per property for 1 - 4 homes
Contact us for duplex or other multi-family rates or more than 5 homes!

The fee for Marketing and Tenant Placement under this plan is one month's rent.
EVICTION PROTECTION PLAN
$15 per month
You may add this service for peace of mind and eliminate extra expenses when you can least afford them. If you sign up for this service we will prepare, file and administer the eviction process at no additional cost to you. This can save you $1,000 or more!
MARKETING AND TENANT PLACEMENT SERVICE
We will professionally market your home and quickly place a QUALITY tenant. This service is included with either of our monthly management plans (see above for information and pricing), but may be purchased separately if you just want us to find you a quality tenant.
The Marketing and Tenant Placement Service includes the following:
Free market analysis and price recommendation
Free assessment of the home to ensure it will show properly to prospective tenants
Professional wide-angle photographs of your home
Set-up of a custom phone number specific to your home allowing us to quickly provide information to prospective tenants and track the number of phone calls for your home
Publish your home on the internet, Alarca's website, and the Realtor Multiple Listing Service
Coordination of all property showings
Regularly checking the property while it is being marketed
Background, Criminal and Credit Checks and our custom multi-point background check
Preparation of the Lease and appropriate Addenda
Collection of the security deposit
SIX MONTH TENANT GUARANTEE (not included with Percentage based management Plan).
Fee: One month's rent
TENANT ORIENTATION SERVICES
The first month is always the most difficult and time-consuming for the Landlord. You certainly don't want your tenant to start off with a negative impression of you or your home. This service provides for a smooth transition for your tenant, ensures the best possible experience for them and includes the following:
Tenant orientation video that walks the tenant through the home and points out the systems, circuit breakers, water shut offs, etc.
Administer and supply you with the tenant's move-in condition report
Ensure that all utilities are transferred to the tenant's name
Make any necessary owner-authorized repairs
Fee: FREE with our Flat Fee Management Plan; $149 if you purchase Marketing and Tenant Placement Only.
MONEY BACK GUARANTEE
We are so confident that you'll be 100% satisfied with our services that we offer a 90 Day Money Back Guarantee. If you're unhappy for any reason during this period, we will refund 100% of the monthly fees that we've collected.
What happens after the first 90 days? You don't have to sign a long-term contract with Alarca (you can if you'd like to) and, therefore, you may terminate your agreement with us at any time you're not happy.
We are 100% focused on providing the highest possible client satisfaction while focusing on all the details below the surface. We're confident that we can add you to our list of extremely satisfied clients.
Set Up and Administrative Fees
The following fees allow us to keep our monthly fees low and accurately match expenses with operating costs. Why should you pay for these services if you don't need them?
Account Set Up Fee
If you are a new client or are adding a new property there is a one-time set up fee of $99 per vacant home or $199 per tenant-occupied home. If your tenant is currently behind on rent and needs to be evicted, please contact us for pricing.
Lease Renewal Fees
At the end of the lease, most of our tenants renew for another period. We check with them 60 days prior to lease-end and negotiate a lease renewal if they are not vacating. We charge a low $95 renewal fee to cover the paperwork, price negotiations if necessary, and all of the communication with the tenant.
Eviction Administrative Fees
If your tenant is late on the rent and eviction must be filed, one of the following administration fees will be charged to you:
a $49 admin fee if we have to file the eviction and the tenant pays before going to court, or
a $149 admin fee if we have to file eviction and go to court, but the tenant pays before a lockout is scheduled or
a $199 admin fee if we need to file, go to court and meet the Sheriff at the home for the lockout.
If the tenant is ultimately locked out, you will be responsible for the County filing fees and attorney's fees. Additionally, in the rare instance where an appeal is filed by the tenant, an appeal admin fee of $199 will be charged for us to prepare for and appear in District Court.
Sign up for our Eviction Protection Plan and avoid all of these fees.
Frequently Asked Questions
Q: How long does it take Alarca to receive my payment?

Alarca typically receives notification within an hour of the payment.
Charlotte Area Information
---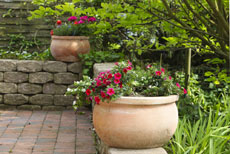 Charlotte has 199 neighborhoods radiating in all directions from Uptown. In 2012, the urban section of Little Sugar Creek Greenway was completed – this was inspired in part by the San Antonio River Walk, and integral to Charlotte's extensive urban park system. Park Road and the SouthPark area have an extensive array of shopping and dining offerings, with SouthPark essentially serving as a second urban core. Blossoming neighborhoods like Sedgefield, Dilworth and South End are great examples of that. A prominent feature of the SouthPark neighborhood is the 120‑acre Park Road Park.
Charlotte has become a major U.S. financial center and is now the second largest banking center in the United States (after New York). The nation's second largest financial institution by assets, Bank of America, calls the city home. Charlotte is also a major center in the U.S. motorsports industry, housing multiple offices of NASCAR as well as the NASCAR Hall of Fame.
Areas We Service
---
SouthPark
Uptown
Concord
Pineville
Matthews
Kannapolis
Statesville
Troutman
The Point
The Peninsula
Highland Creek
Skybrook
Plaza-Midwood
Counties We Service
---
Catawba County
Cabarrus County
Gaston County
Iredell County
Union County
Mecklenburg County