Why Choose Alarca
Your Charlotte property management specialist
WHAT MAKES ALARCA DIFFERENT?
All property firms will tell you that they have your interest in mind and that they'll treat your property as if it were their own. But how can you possibly know which firm will live upto their promises and meet your needs?
View Our Services
Why choose Alarca for your Charlotte Property Management company?
Our guarantees and protection plans ensure that our interests are aligned with yours. If we place a bad tenant, for example, we have to pay for the lost rent, the maintenance, the turnover costs and have to place a new tenant at no cost to you. You better believe our team doesn't want to place a bad tenant!
Some of our unique Protection Plans and Service Guarantees are listed below. Please contact us if you'd like more details on these programs.
Our Unique Protection Plans2>
EVICTION PROTECTION PLAN - This Optional Plan covers all of the normal Owner Fees in an Eviction, plus the tenant's portion of fees (normally deducted from the Security Deposit) if the tenant is ultimately evicted from the home.
LOST RENT PROTECTION PLAN - This Optional Plan provides for up to 8 weeks of lost rent coverage if any of the following occur: Tenant vacates before lease termination, Tenant is evicted or The Tenant dies.
$100,000 ASSET PROTECTION PLAN - This plan provides up to $100,000 in coverage for accidental, tenant-caused damage to your property. This is provided at no cost to you for all tenants we place.
TURNOVER COST PROTECTION PLAN - This unique plan covers a large percentage of your costs when the home needs to be "turned-over" between residents. In fact, in many cases, you will spend no money on turnover work under this plan. We'll cover all interior wall and trim paint, all cleaning and carpet cleaning, and up to two month's rent in other turnover-related work. This plan allows us to begin work as quickly as possible and has the added benefit of reducing the time it takes to prepare your property for a new tenant.
MAINTENANCE PROTECTION PLANS - Many of our clients would like to have a home warranty on their rental properties. Unfortunately, these plans simply do not work well with rental properties, mainly due to the length of time it takes to get the issue resolved. We offer these maintenance protection plans to solve this problem.
Inquire About Our Services
(704) 900-3354
Our Guarantees
NO LONG-TERM CONTRACT - We have simply a month-to-month contract. You may exit at any time with zero penalty.
MONEY BACK GUARANTEE - If you are unhappy for any reason during your first three months with Alarca, simply tell us and we'll refund any of the standard monthly fees that we have collected.
COMMUNICATION GUARANTEE - If our team doesn't reply to you within one business day of an inquiry, we will waive that month's management fee.
FULL FUNDS DISBURSEMENT GUARANTEE - We believe our clients should receive ALL of their proceeds each month. Unlike most firms, we don't hold a regular maintenance reserve (typically $500-$1,000). So you'll get all of your funds every month.
RAPID FUNDS DISBURSEMENT GUARANTEE - Many firms hold your funds until the end of the month before they send them to you. We believe our clients should get their funds as quickly as possible. As such, we disburse our funds on the 11th of each month (the NC Real Estate Commission requires us to ensure the funds have cleared the bank, or we'd send them even earlier!)
PET DAMAGE GUARANTEE - We provide $1,000 of damage protection for any damage an approved pet may cause above the amount of the security deposit. This is at no cost to our client. You can increase this to $5,000 for only $9 per month.
21 DAY LEASING GUARANTEE - Vacant properties are the largest cost to a landlord. We guarantee that we can secure a tenant for your home within 21 days of marketing it. If not, we will waive your first month's management fee.
12 MONTH TENANT GUARANTEE - Almost any property manager can fill your house quickly. But what if the tenant defaults on their commitments? At Alarca, we're so confident in our screening process that if a tenant defaults during the first year, we'll waive our leasing fee to secure a new tenant.
PRICE MATCH GUARANTEE - We believe we provide the best value in property management in our area. If you find a lower management fee, we will match or beat it! (We'll need to see the contract to verify all the terms, however)
We hope that this overview of our Guarantees and Protection Plans helps you understand that Alarca is a unique Property Management Firm. This doesn't guarantee that we will be a good fit for you or your property, but if you believe we can meet your needs please contact us for more information.
We're certain that we can add you to our list of extremely satisfied customers.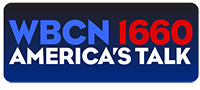 More information about Alarca's Services as heard on WBCN Charlotte – America's Talk 1660
Areas We Service
---
SouthPark
Uptown
Concord
Pineville
Matthews
Kannapolis
Statesville
Troutman
The Point
The Peninsula
Highland Creek
Skybrook
Plaza-Midwood
Counties We Service
---
Catawba County
Cabarrus County
Gaston County
Iredell County
Union County
Mecklenburg County