Charlotte Property Management Experts
Are you looking for the CHEAPEST management OR do you want to MAKE THE MOST MONEY every month?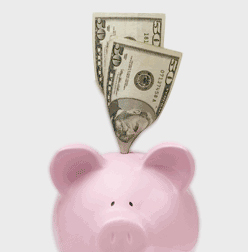 Many of our new clients are initially interested in Alarca because of our $79 flat rate monthly management fee (as low as $59 with multiple properties). However, we've found clients stay with us because of our Core Principles and our focus on our Clients' best interests. We've created our systems and processes to allow us to efficiently and effectively manage our properties. We strive to do things Right the First Time and do the little things to add extra-value with everything we do.
Alarca's mission is to be the most reputable property management firm while providing world-class service and industry leading investment-returns for our clients. We believe we provide higher returns to our clients because of our management principals and efficient execution of management processes.
Alarca has achieved industry-leading client retention levels through the application of our Core Principles, a focus on customer service and consistent efforts to provide maximum ROI for our clients.
Here are just some of the ways we maximize the Return on your Investment:
Longer terms for our residents - Alarca's tenants tend to stay with us because we provide them with the best service and value for their rental dollar. This means fewer turnovers (or "make-readys") for our clients.
Shorter Vacancy Periods - When a tenant indicates they're going to move, our team works quickly to get the home on the market to find a new tenant for you. Our systems make it easy for potential residents to find, view and apply to rent your home.
Best-in-Class Maintenance - Our Maintenance team provides best-in-class pricing and service for your home. They check the property twice a year to catch potential problems early.
Custom Lease - Our lease ensures that you're not financially responsible for many items caused by tenant abuse or neglect.
Eviction Protection Program - Our low-cost eviction protection program allows you to avoid the potentially large costs of evicting a problem tenant.
View Our Services
Inquire About Our Services
(704) 900-3354
Here are several factors that contribute to our performance:
Low number of vacant properties (typically our vacancies run at 5% or less)
Low time-on-market. Throughout 2011, our average time-on-market was less than one month.
Low maintenance and turnover costs. Our repair costs are often significantly lower than our competition. We are always looking for more efficient vendors who can provide quality service at very reasonable pricing.
We are often able to obtain 24 month leases, saving our clients turnover and vacancy costs.
Risk Management. Our custom lease has financial penalties for tenants who receive rental ordinance violations, code enforcement violations, HOA fines, etc. Alarca's knowledge and processes minimize the risk and income-loss that can arise from these issues.
Alarca is now maximizing property management income for clients in Mecklenburg, Iredell, Catawba, Gaston, Lincoln and Union Counties.
Contact us to see how we can improve your ROI.
Areas We Service
---
SouthPark
Uptown
Concord
Pineville
Matthews
Kannapolis
Statesville
Troutman
The Point
The Peninsula
Highland Creek
Skybrook
Plaza-Midwood
Counties We Service
---
Catawba County
Cabarrus County
Gaston County
Iredell County
Union County
Mecklenburg County