Purchasing investment property with a self directed IRA is not terribly difficult, but it is a fairly new thing, so people have a lot of questions about how to do it. The most important thing you can do is find a good financial institution to help you manage the process. You can go online, get referrals from other people who have invested this way, or talk to a property manager. At Alarca Property Management, we have worked with several large financial firms to help our clients buy investment property this way, so we can make recommendations that might work for you.
You might be wondering why it makes sense to invest with your IRA. It diversifies your entire retirement portfolio. Instead of investing only in stocks and bonds, you can get some real estate and other assets included. It also protects you against bankruptcy. If you buy your property through your IRA and you have a financial disaster down the road, that investment property is safe when it's in your IRA.
There are definitely tax benefits to consider. When you buy an investment property with a self directed IRA, you can defer taxes or even pay zero taxes when you buy through a Roth IRA.
So, once you find a financial institution all you have to do is fund the account. This requires some paperwork and you can designate whether it's a rollover from another IRA or a 401K. You can also fund it over time. There are a few options that your financial advisor will help you with; just make sure you follow the IRS guidelines. When you buy a property, you need a purchase contract which is bought in the name of the IRA. There is a specific form needed. It will take a few days to approve contract and provide funding. All funding has to come directly to the IRA and the rent proceeds must go back into IRA. This means that when rent is collected, the money is not sent to you. It's sent to your financial institution. You cannot manage your own property when you own it through a self directed IRA. The IRS requires a property manager to be the custodian of that rental.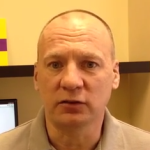 Your property manager handles the rest of it. Many people ask me if borrowing is possible, and it is. You can take loans, but the loan has to be nonrecourse financing and it has to be in the name of your IRA. If you have half the money you need in your IRA, you may be able to borrow the other half to fund your purchase.
Please contact us at Alarca Property Management for any questions on how to get started with a self directed IRA.