At Alarca Realty, we have turned around underperforming multi-family properties a couple of times in the last few years. We were successful with a 60-unit property and a 40-unit property. I want to share those stories with you so you can get an idea of what's involved in multi-family property investing.


Property Management Charlotte NC: Repairs and Tenants
On the 60-unit property, 30 of those units were vacant when we took it over. Of those 30 that were occupied, less than half of the tenants were current with rent. The owners had to put money into the property every month, contributing around $10,000 just to keep it afloat. We went through every unit, walking through those that were vacant and meeting with tenants in those that were occupied. We made assessments of everything that would need to be done to bring the property up to current standards. We were at this property every day for months making sure we knew what was happening. We prioritized the list of repairs, we focused on the income, and we removed the
nonpaying tenants
and replaced them with proper tenants. It was a long process to minimize the amount of cash flow the client would have to contribute every month while still improving the property. Slowly, we increased occupancy and made repairs. Within about a year it was cash flow neutral and within two years, we were over 90 percent occupied and earning over $10,000 a month in cash. Ultimately, the owners sold to other investors, which they couldn't have done previously.


Apartment Investing: Prioritizing for High ROI
It was a similar process with the 40 unit property. There were 20 units that couldn't be occupied because the building was not up to code. So we focused on those that were occupied. Only about seven of the tenants were current on rent. Over the course of a little over a year, we differentiated the units. It was a townhome complex, so we changed prices based on end units and center units, and whether there were amenities such as washers and dryers or just the hookups. So, there were different price points, and we reduced the vacancy rate. Then we looked at repairs, especially the highest payback and started with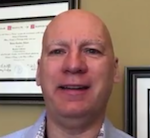 those things that would bring the highest ROI first. Then, we worked our way down within the constraints of
cash flow
that were provided.
It's a long process and you need to be super involved. You can do it yourself, but it's a full time job. If you have questions about investing in multifamily properties or you need help with
Charlotte property management
, please
contact us
at Alarca Realty.