The question of whether to rent or sell your home is a relevant topic because many of our new clients are in this very position. We get a lot of phone calls from people who are not sure if they should sell. People also call us when they have their house on the market but it's not selling. They want someone who can walk them through the process and discuss the financial implications of renting or selling a house in today's market.
One of the most important questions you have to ask is whether you can afford to sell your home. That depends on how much equity you have built up. If you're in a negative equity situation or it's very tight, you might not be able to sell your home in a traditional way. You would have to look at a short sale or a foreclosure or a deed in lieu. Those options come with significant impacts to your credit and your tax situation. Talk to professional tax planners and financial advisors before you go down that road.
If you do have equity, you need to figure out your home's value for the future. Has your property reached its maximum potential, or will the home increase in value over the next five years? In Charlotte, a lot of hedge funds have bought a lot of properties because they think the real estate in this market is 20 to 30 percent undervalued. They expect the peak to come in five to seven years, and they want to capture that profit.
There are costs involved in renting out your home as well. Getting it rent ready will take some work and some money. You'll need to make repairs, clean the carpets, repaint the walls and update the landscaping. Figure out how much that will cost. You'll also need to budget for the expense of finding a tenant and screening that tenant. Managing the property comes with costs, and you need to have emergency funds in place. You can't count on the tenant paying rent on time every month and you can't count on getting through a lease period without needing to spend any money on repairs. You hope it happens, but it probably won't, so reserves are important. We suggest to our clients that they have six months of reserves on hand when they rent a property.
Let's say you do rent the home. One big piece of advice is not to rent that place to friends or family and try to manage it yourself. This causes problems. We have seen a lot of situations where tenants fall 10 or 12 months behind on rent and it's hard to evict a friend or family member. If you decide to hire a property manager and rent in the open market, plan for how long it will take to get the home rented. At Alarca Property Management, we typically get a house rented within 28 days or less. Figure out how much time you can dedicate to that process.
Many people ask if they should start showing the home before they move out. That depends on your appetite for disruption. If you can handle having people walk through the house while you're packing and moving, fine. However, showing a vacant house is always easier.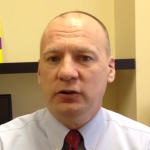 We've only scratched the surface of how to choose between renting and selling your home. If you have any questions or you'd like to discuss this further, please contact us at Alarca Property Management.