Today we are talking about where to buy investment property, and this is going to expand on the blog we wrote on why to invest in Charlotte. First, decide on your investment objectives. Are you looking for cashflow, price appreciation or some mix? We always recommend that investors go for a mix. You want to purchase properties that will cashflow easily and once you are comfortable in that part of the market, you want to buy a property with great appreciation potential. You will get long term investment gains as well as immediate rental income.
It's difficult, if not impossible, to cashflow on a property that is over $200,000. The rent ratio simply isn't there. As you move down in purchase price, your rent comes more in line with your mortgage payment. Don't make the mistake of thinking you only owe $100,000 on a $300,000 house, so your rental income simply needs to cover that. Consider what kind of cashflow you could get if you sold that $300,000 house and spread the cash around on several different properties. You'd be in better financial shape.
Another thing to remember is that the lower the price of the property, the higher the turnover tends to be. That means additional turnover costs. The sweet spot for investors is really finding a property that brings in $1,000 to $1,500 per month. You can find properties in that price range, and you'll get good tenants. As long as you are buying the lower priced properties correctly, they will cashflow very well. Look for a neighborhood with a higher number of owner occupants. You'll find the area is more stable, tenants tend to stay longer, and there is a lower rate of evictions and turnovers.
Great neighborhoods to invest in are within five miles of Uptown Charlotte. This includes Revolution Park, Clanton Park and NoDa. If you can find properties in that area, you'll be in good shape. It also doesn't hurt to move towards the Plaza-Midwood area and Shamrock. These are great neighborhoods where you can find homes for under $80,000. I ran a search recently and within a five mile radius of uptown Charlotte, 179 homes under $80,000 popped up. There are plenty of opportunities to get a good value.
Mooresville, which is about 25 miles north of Charlotte near Lake Norman, is a community that's really up and coming. You'll find the properties are higher priced than Charlotte, but the homes are good values with great price appreciation potential.
Hedge funds are focused on buying newer construction and larger properties. When the bubble burst a few years ago, many people were unable to make payments and ended up in foreclosure. You don't want to buy too many foreclosures, but there are good neighborhoods that might have a foreclosure available for an excellent price.
North of Charlotte in Huntersville, Davidson and Cornelius, you can find homes in the $100,000 to $150,000 price range. If you want a condo or a high rise, Uptown Charlotte is the place to look. Ballantyne is also a great area and has one of the highest search rates in the country. It's a great corporate area.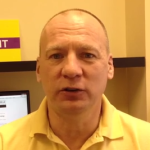 Don't put all your eggs in one basket. Manage your risk and spread out your investments. If you have any questions, or you need help finding an investment property, please contact us at Alarca Property Management.