Most do-it-yourself landlords focus on property management fee itself as a good reason not to hire a property manager. They look at the 8 or 10 percent fee and they think they can save that money and do the work themselves. They don't take into account the value of their time, how many things can go wrong and the mistakes that can be made.
Let's start by looking at a vacant home. Most landlords have other jobs, so marketing the property is not a priority and it's hard to show the place when the potential tenants are available. A national survey revealed that it takes a landlord 60 days to get a home rented. Property managers can get a tenant in place in 30 days or less. Our average at Alarca Property Management is 28 days. The money you would have spent on a property management fee is lost anyway when you do it yourself because there is an extra month that you have a vacancy.
What if the tenant stops paying rent? When you are managing the property on your own, you will probably not go down to the courthouse immediately to evict. Most landlords don't want to deal with evictions. Property managers will have a procedure in place and they will file immediately so the tenant knows they are serious. During an eviction situation, a property manager can save you four or five months of rent. We often take properties over from people who have tried to manage themselves, and sometimes tenants are behind in the rent 10 months or more. One client of ours had been renting to her best friend of 20 years. She was six months behind before the landlord decided to do something about it. A professional property manager will act swiftly.
Professional tenants are people who prey on the do-it-yourself property manager. They know you don't know the rules and they know you can't be there 100 percent of the time. They know the system better than you do. They can play the system and set themselves up in your house for free without paying rent. We got a call recently from an out of state landlord who went to court to evict a tenant and the tenant claimed there were no smoke detectors in the property. When the judge asked the landlord if this was true, he didn't know. Property managers always know because we take detailed inspection reports and document the condition of the property with photos and videos. Tenants can drag out court cases for months if you are not prepared.
Maybe your tenant is perfect and paying rent on time. There is bound to be a maintenance request at some point, and you'll have to decide how to handle it. It might be tempting to send a friend over to fix whatever is broken. However, that friend probably doesn't have liability coverage. When the work isn't done by a licensed contractor, you can run into legal and financial problems. someone could get hurt, the work could cause damage and then you're in a lot of trouble. Protect yourself. A property manager has access to reliable, affordable licensed repairmen.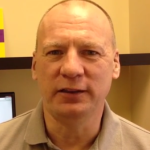 These are just a few examples of how a property manager can save you money. The most important question you have to answer is: what is your time worth? If you have any questions or need additional information, please contact us at Alarca Property Management.